Foam Gaskets & Seals
A gasket is a sponge rubber seal that fills the space between two or more mating surfaces, generally to prevent leakage from or into the joined objects while under compression.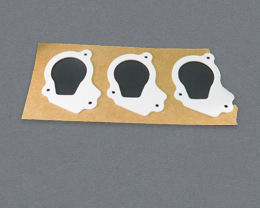 Custom Foam Gaskets & Sealing Materials
Foam Gasket Applications
Some common applications for foam gaskets and foam seals include:
Cabinets
Enclosure seals
HVAC applications
Automotive Equipment
Gap Filling
Shock Absorption
Electrical Enclosures
Industrial Applications
Transportation Equipment
Oil & Gas Equipment
Medical Equipment
Display Gaskets
Military Equipment
Aerospace Equipment
Foam Cutting Capabilities
FoamCraft USA, LLC utilizes the following cutting methods for foam gasket manufacturing but we are certainly not limited to:
Die-cutting
Compression cutting
Contour cutting 
Kiss cutting
Waterjet cutting
Saw cutting
All these materials are available with pressure-sensitive adhesives (PSA) on one or both sides and can be coated and sheeted for our customer's own fabrication.
We will work on your drawing or sample you to discover the best gasket material for your specific application. Call today for the best custom foam gaskets and custom foam seals!